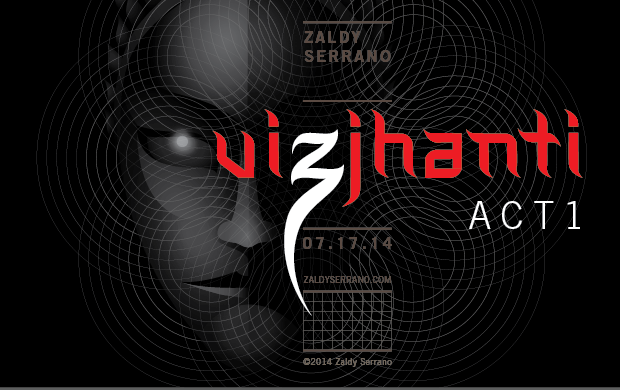 I believe that we can author stories that empower us to express our own truth. This was a gift that my father gave to me. At around age five, I remember handing my father a blank sheet of paper, and asked him to draw a picture of King Kong. He would always draw for me upon request, but in this particular instant he hesitated. He handed the sheet of paper back to me, and encouraged me to draw it myself. With his guidance the illustration came into being. My art practice started on that blank sheet of paper.
Two weeks before graduating high school, I went to see a recruiter to enlist in the army. My father served 22 years in the navy. I wanted to follow in his footsteps, in a military career, to make him proud. With excitement, I shared the news with my father over lunch. I remember a long pause before he responded with something unexpected. He said "Son, you should create a life of your own." My father, again, provided me with another blank canvas. That was a defining moment for me, which has bloomed into the life I live today. Every step I took was in accord with my own truth. Vizjhanti is an expression of this truth.

Vizjhanti is a story of stories, that's been brewing in my mind since high school. It became an obsession of mine in art college, where I would interject it in all my class projects. This fascinated some of my peers and annoyed many others who saw this as blatant self-indulgence. During a class critique, a professor of mine stated that he was intrigued with the concept of Vizjhanti as a word without meaning, an empty vessel waiting to be filled. That validation was the catalyst that sparked the story of Vizjhanti. I introduced my protagonist, Truth, and his adventure to save the remaining mysteries in the world. For what is a world without mystery? There would be no room for imagination to spark stories of hope and dreams.
Vizjhanti is my blank canvas that I offer you to "Sing Your Truth."
——————————————————————————————————————-
VIZJHANTI: ACT 1
Multi-media work by Zaldy Serrano
———————————————–
October 6 – November 28, 2014
Market Street Gallery
1554 Market Street, SF, CA 94102
———————————————–
#singyourtruth

Edited by Mei Li Ooi
——————————————————————————————————————-