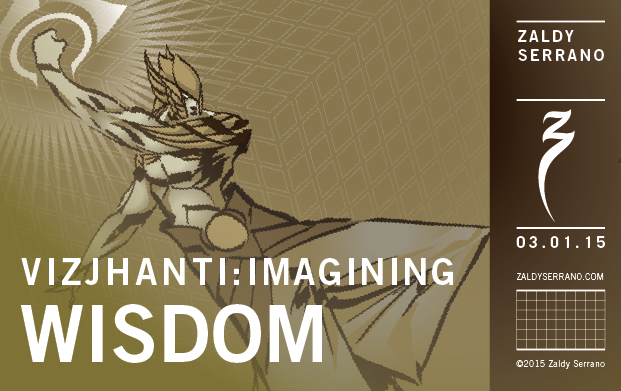 "I am Wisdom. I am the air that feeds the fire which forges steel into sword. I embody Truth's mission through purpose and values, giving direction to choice and action. Immersed in life, I am shaped by every moment. With every step, I learn to live, as I live what I've learned. I frame the world in thoughts, words and experiences that inform Truth." — Wisdom
Wisdom is the compass that guides the Seraphim. He is also Truth's sense to the world outside. Wisdom is an explorer, strategist and evangelist.
Imagining Wisdom in my life:
Wisdom in Self
Wisdom is a departure from ego. I practice being more permeable to experiences that carry insight and knowledge not only to gain from but also to be changed by it.
Wisdom in Community
"I am the sum of all I know and the potential of those I have yet to meet." This is a motto that I live by. I believe that we each have the potential to contribute to something significant to each other.
Wisdom in Art + Design
Wisdom allows for the alignment of content to mission which, in turn, drives strategy and execution. I value my clients as collaborators and always involve them in the creative process. Their wisdom is vital to shaping messages into form.
I believe that humility is the key to Wisdom. Humility allows me to immerse myself completely, to truly learn from the moment, the people and the environment around me. I truly value Wisdom gained from life's experiences over knowledge that is taught. Everyone and everything has a story to tell. All I need to do is listen.
Edited by Mei Li Ooi