Thinking back, one of my most memorable weekends, I was intoxicated on a pavement trying to give life to angels on an asphalt road. Armed with kneepads and hunched over in the middle of the street for the last 5 hours under the ninety-degree summer heat, I feverishly rubbed the pointy edge of a colored chalk-pastel stick on the street. Slowly revealing an angel's face. My friend Z offered me a drink (Vodka) but I was too fixated on getting that angelic face to come to life to notice anything else. A couple more hours passed, and I got up to call it a day as I walked off to enjoy the sights.
This was the Italian street painting festival held in San Rafael California. Every summer, two hundred artists from all over the world converge in this small town north of San Francisco to volunteer their skills, meet other artists and support a cause. The festival celebrates an old Italian tradition that dates back to the Renaissance in the late 16th century, where Italian street painters would travel from town to town to transform the streets into works of art. It was a weekend to showcase art and entertainment, Italian food and a cause that supports local kids. It always attracts a massive crowd into this small, relatively quiet town.
At midnight on Sunday, all that magnificent work is washed off. The following day, the Monday commuters drive through the city streets where those vibrant colors briefly lived.
The task of volunteering as an artist for these events was fun, excruciating and fulfilling. I realized the excruciating part filled the party after with the great sense of satisfaction that comes at the end when you finally got it all done. Knowing that the work wasn't going to last forever, I paid more attention to soaking everything in. The accomplishment of the work, the environment around me and the friends that came to hang out and offer their support – these were the little things that mattered.
So as this day ended and the colors slowly faded, I reflected on the things that made this one event stick out in my mind as a model for a work-lifestyle ideal. And here they are: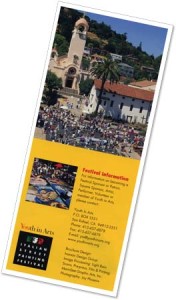 A cause I want to support.
A challenging task I am equipped to handle.
A supportive environment that encourages you to win.
Being in flow and enjoying the moment.
This was a small glimpse into how I would like my work and lifestyle to be. But this was a once a year event, does it exist in the "real day-to-day world"?
The answer to that question would lead to a bunch of detours, false promises and a set of other glimpses. But on that day I was grateful to be with such amazing friends and a renewed quest to find my ideal and authentic work life equation – not someone else's old beaten handbook of what life ought to be but of a design I could call my own.
MY CAUSE
Today, that cause has bloomed into Conzpire. What is it? Conzpire is an attitude. It is personal. It is an attempt to find your own path, your own truth, to first ask deep down, "What do I want?" And then to CONZPIRE towards it.
As personal as one's path may be, one cannot conzpire on one's own.
The second part is to find others who feel the same way. Resonance, chemistry, alignment — whatever you call it – we conzpire together to find our own way.
#conzpirewithus