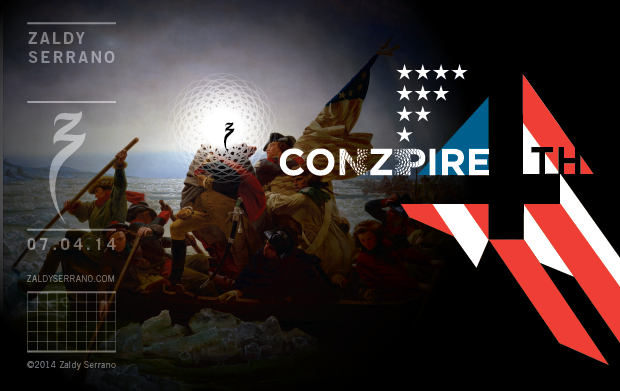 "Life, Liberty and The Pursuit of Happiness."
These are the governing principles that our nation was built upon. A given birthright for all those who are harbored within her arms. Today, I celebrate this as I continue to live my life by these sentiments. My pursuit of happiness is a creative endeavor. An attempt to breathe life into a childhood dream of sharing my epic fantasy, Vizjhanti. This became a solitary practice and, within this isolation, I often struggle with my insecurities and keeping motivated. This internal conflict affects my attitude and productivity. But I am not alone in this fight. Fortunately, I have come across those who are going through similar experiences. Some who have decided to leave the daily 9-to-5 behind in pursuit of a meaningful path and, those who are like me, balance time between a meaningful career and a life's passion.
One of my favorite comic book writers, Grant Morrison, states,  "we live in the stories we tell ourselves." I believe this expresses the potential that we each have to author our own lives. Mei Li, Magi, Pablo and I, have come together to share our stories about inciting change within our personal life narratives, and to sing our own truths. We are not rallying under a single "one size fits all" manifesto, nor are we promising formulas for success. We have gathered here to create a forum to share ideas, challenge them and document our processes along the way. We hope to incite and inspire.
I consider myself blessed to be in the company of my fellow conzpirators who conzpire forth towards life, liberty and the pursuit of happiness. We invite you to join in the conversation.
What will you conzpire to do?
Edited by Mei Li Ooi