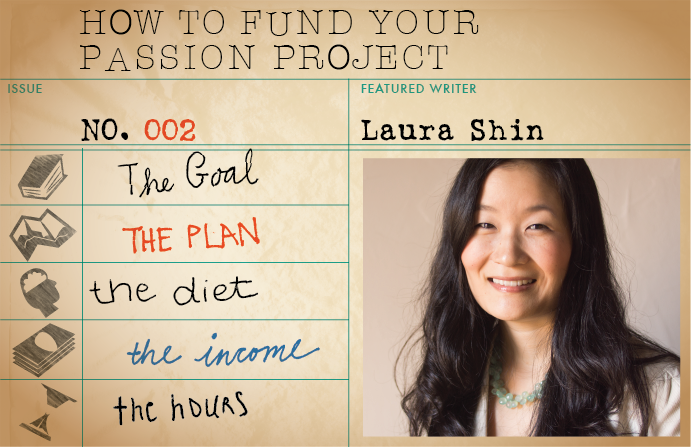 Today, Laura Shin is in freelance writing bliss. She contributes regularly at Forbes and is author of the ebook "The Millennial Game Plan: Career And Money Secrets To Succeed In Today's World." Her articles have appeared in the likes of The New York Times, The Wall Street Journal, The Los Angeles Times, Audubon, Slate, Yoga Journal, Travel + Leisure and more.
But it wasn't always like this. Here, she shares the major problems she encountered, lessons learned and the new habits that keep her in freelance writing heaven.
The Nightmare that Stalled the Dream Career
My love for freelance writing began in school. What I loved about my last quarter in college was not having to sit in on classes. Just focusing on writing my thesis felt like I was in total control of my schedule. I just loved the freedom. I remember thinking at the time it would be amazing if my whole life could be like this.
But the first time I freelanced I got into really bad debt. I solved it by making more money, by getting a full-time job. But I started getting into debt again, even when I had a full-time job. I was making decent money but somehow I wasn't managing it very well. So I found myself with these credit card bills. And I thought, This shouldn't be happening to me.
How Laura Got Her Groove Back
I started learning about personal finances. I realized it doesn't matter how much money you make if you're not managing it well. I took a workshop and got a budget. Then because I was doing all this personal work on my money I saw this job at Learnvest to be an editor. I ended up learning on the job. So I learned to manage the money and once I had the tools that meant I could freelance again. I cleaned up my debt, I saved up some money, and I quit last year!
What has really helped is having savings. If I made less money than what this month costs me then I do have a fallback.
And I've built a reputation through all the other gigs I've done. Now it's so much easier for me to get one single assignment than it used to be. People know me, they know my work, they reach out to me. I have a lot more people I can reach out to.
Laura's Recipe for Career Deliciousness!
As a freelance writer, you're always asking how to pick the ideas to actually spend time on. Which ones do you ditch? Which ones will make you money? Which ones are gonna be good for not a lot of work and ultimate payoff? Which ones are going to be the ones you adore but have a lot of work and not a big payoff?
To help me decide, I have a thing that I call the three-layer cake.
One layer is the stuff you do primarily for the money. They don't take you a very long time but will keep the bills paid.
The second layer is the stuff that doesn't pay super well, maybe won't pay the bills. But it will give you exposure or connections or is a topic that you really want to write about. This includes big name publications like newyorker.com, The Atlantic, Salon or fellowships.
The third layer is things that you really, really want to write about and you get paid well. You have to work your way up to that layer. That layer is about being good at what you do, people knowing it and having connections.
Typically, eight hours of my day is on that first layer. When I hit that number I need to earn or when I get a down moment or lull between deadlines then I'm thinking about the next opportunity to work on the other layers.
Her Career Sweet Spot
My favorite part of the whole process is when I've already done all my reporting and research and I have the blank page and I'm facing the question "How do I tell the story?" That's my favorite moment. I love that moment.
Want to feel richer? Get thee to Laura's articles and tweets!
Illustration by Pablo Sanchez. Design by Zaldy Serrano.