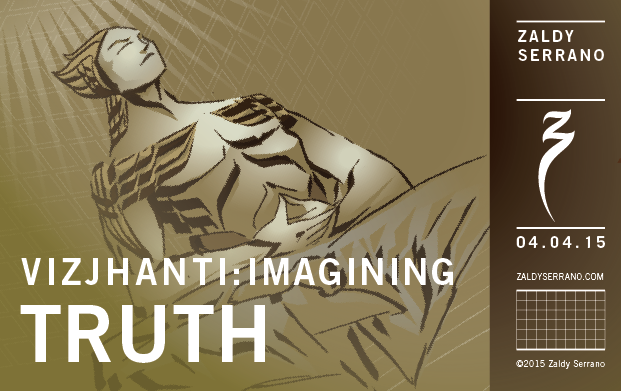 "My name is Truth, a namesake that I share with you all. Formless, fluid and in constant flux. I am awareness. The interconnection between a waking star and the dreaming sea of darkness that it drifts upon. My name frames mystery. I am the vessel, and the void within. I am truth, in the form of question, catalyst for story. Lose yourself within me and learn to imagine your self." — Truth
Truth embodies the virtues of his Seraphim brothers: Strength in character, integrity; the Passion to serve others, compassion; and the humility to experience Wisdom. The Seraphim may serve Truth, but he honors each of their voices and empowers them to  author their own stories.
Imagining Truth in my life:
Truth in Self
Voice of Strength: I practice expressing myself genuinely, in form and character.
Truth in Community
Voice of Passion: I want to empower my community to express their truth, share their stories and fulfill their potential.
Truth in Art + Design
Voice of Wisdom: Art + Design  provides  the opportunity to immerse myself in the world around me.  I want to utilize this ability as a service to my clients, to help give voice to their cause.
To fulfill my potential as an individual, it is my goal to bring out the potential in others. I align Strength, Passion and Wisdom to this mission.  Conzpire with me and "Sing Your Truth."
Edited by Mei Li Ooi