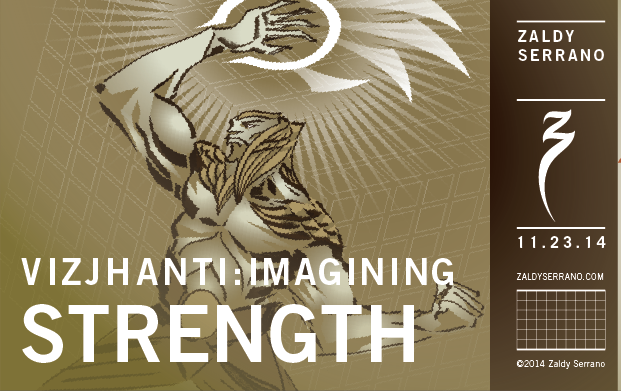 "I am Strength of flesh and bone, as well as character. The force of will and body.  I am the tangible expressions that resonate from Truth, manifesting as voice, fists, feet and spine. I am the veins, rivers and bridges that connect us to ourselves, and to each other in thought, heart and soul. I am the cadence of beats, words and silence that compose song and story." — Strength
Strength is the backbone of the Seraphim brothers. He plays the role of vanguard, championing his brother Truth and giving voice to the cause. Strength is dedicated to this purpose and this purpose alone.
Imagining Strength in my life:
Strength in Self
I work toward strength in body as well as character. I believe that this strength is drawn from the source of who I am, my purpose or mission. At my core is the call, "Sing Your Truth."  I'm exploring what this means for my physical well-being as well as defining my truth in form and expression.
Strength in Community
When I think of community, this includes local and global. From family, friends, co-workers and clients, to all other circles that may overlap.  Strength is a focus on the bonds, nourishing the stories that connect us all.
Strength in Art + Design
This is where form is addressed by function. Function being the social, emotional, mental and spiritual components of my work. Strength represents the touchpoints that allow all of us to engage with the work.
I believe that integrity is the key factor in keeping strength in body and character. I try to hold on to this ideal when maintaining my physical, emotional and mental well-being. My focus is keeping Strength in all these aspects of self by always aligning myself to the Truth of who I am. This includes all the expressions of who I am, from fitness and diet, to my art and design.
Edited by Mei Li Ooi