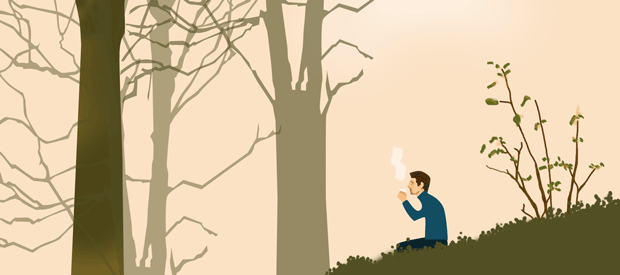 Three short years ago I participated in a challenge to hack into a new career without any formal credentials. On December 29, 2011, I sent in my half-assed entry, which you can read here, to a challenge that came at an opportune time as I started to contemplate on the idea of breaking into motion graphics design as a 'part-time side hustle' but didn't really have an organized plan of attack on how to make it happen.
Then in come two bestselling authors to the rescue. A guest blog post by Michael Ellsberg, author of The Education of Millionaires via Tim Ferriss's blog, author of The 4-Hour Workweek, gave me an outline of a seemingly sensible plan, at least on paper, that gave me the added push for giving it a try.
The article was titled: 8 Steps to Getting What You Want… Without Formal Credentials. It outlined a step-by-step plan from choosing your new field of learning all the way to building a network with which you can sell your services. You can read that article here.
In a nutshell, the 8 Steps are:
Step 1: Choose Your New Field of Learning
Step 2: Showcase Your Learning
Step 3: Learn the Basics of Good Networking
Step 4: Within Your Budding Social Economy, Start Working for Free
Step 5: Develop Case Studies of Your Work
Step 6: Develop Relationships With Mentors
Step 7: Learn Sales
Step 8: Sell and Deliver Your Services Within Your Social Economy
The goal of this three-month sprint, which commenced on the 29th of September in 2011, was to rapidly get though as much of the eight steps as possible in an attempt to report a positive outcome by December 29. The best participant's report chosen by Michael Ellsberg gets a one-on-one coaching prize to help further advance the challenger's career goals.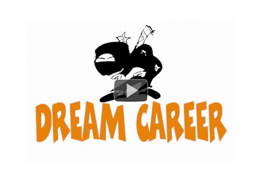 My entry was a short motion graphics piece, which got acknowledged as one of the top 5 entries (and the only video entry) of the challenge. Awarding me with an autographed copy of Michael Ellsberg's book, which I am still waiting to come in the mail at any day now. Yes, it's been three years and counting.
In the aftermath, I was filled with elation over this public recognition for my efforts on Michael's website. Then came the sound of crickets in an otherwise silent December night, sitting alone trying to figure out what to do next as the clock ticked towards 2012. The challenge was done and most participants have already packed and started to go home – figuratively.
I recently went back to the comments section of that blog post on Tim Ferriss's blog where participants posted links to their entry reports and stories via their personal blogs. A quick glance and clicking on a few random links, it seemed that most of the entries ended on the final date of the challenge with nothing more added after that date. At least for the few links that were still active. Was this career hacking thing a big flop for most of those who tried it? And if so, why? Was it hard to sustain without the community's support, one-on-one guidance and on going challenge? Or was the whole premise seriously flawed? These questions will have to remain unanswered for now.
Back to that December night, three years ago as the career hacking challenge and the year was about to end, it was time to start getting back to work. An additional 6 months of focused learning and creating a better sample reel of the service that I wanted to promote was the plan of action to get some traction.
And it paid off!
My one sample demo resulted in 3 clients within a few weeks of putting it up online around June of the following year. Call it timing, luck or serendipity but things just happened one after the other. A fourth client signed up for a series of multiple video projects that kept me busy for the next four months or so and I was on a roll. Between mid 2012 to early 2013, things were going great. I can't believe I was finally doing it. I was very excited that things were finally happening at full speed.
Until it wasn't.
After my rapid start and almost a year into it, my plate began to fill up so fast that I started to turn good projects down. But shortly after doing so, things started to slow down just as quickly as they came in. Now I understand why most freelancers rarely turn projects down. Once that client goes somewhere else, you may never get that door to open back up again. I also started getting a few leads that didn't pan out and it didn't help that I sucked at sales and networking. It was like serendipity in reverse.
In spite of going into a struggling phase towards the later half of 2013, my very very small personal network was my saving grace as I moved into 2014. I had connected with a few key people in my industry and aligned with agencies that kept me chugging along with projects as I try to figure out how to get into more stable grounds. This enlightened me of the importance of having the right network and the vulnerability of relying too much on word of mouth or on any one source for that matter.
One flaw, among other things, was that I did almost zero marketing and promotion. Which brings me to my year-end to 2015 goal and challenge. A content marketing and networking phase, which I will execute and document in future posts. Is it a worthwhile effort or a waste of time? I don't know. I will spend the rest of December 2014 outlining a strategy on how to execute a content marketing plan of which I will put into action in the first half of 2015. It will be a case study for inbound marketing for service sellers from a newbie perspective, starting from scratch.
The next few posts should have more details (my objectives, plan and results) as I go through the process, one step at a time.
Till then, see you in 2015!